Tropical Storm....Alpha?
heh...they might think that they're starting over with the Greek alphabet, but they've named this one after my gramma.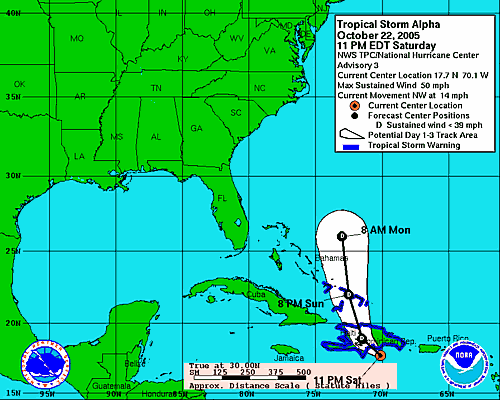 Good grief. I've lived in Florida since 1959. That's a whole heck of a lot of depressions, tropical storms, and hurricanes from category 1 through 5 and I've never seen a season like this one. And we still have what? five or six weeks left in the season.
And here's Willllllllmmmmaa! (Sorry, had another Flintstone's moment.)
I need a drink. And not a Hurricane!