Missing Model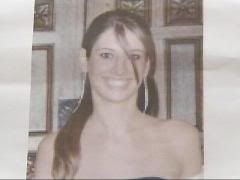 Julie Popovich, 20, of Reynoldsburg, Ohio, has been missing since August 11th. She was seen getting into a car with someone witnesses thought she knew. It apparently unlike her to be irresponsible enough to get into a car with a stranger.
Julie is 20, 5'11", 104 pounds. Her family is offering a $5000 reward for information. If you know anything, please contact Ohio authorities at (614) 645-TIPS.
Note: thanks to Anonymous for correcting my mistake!