Jenni Moreland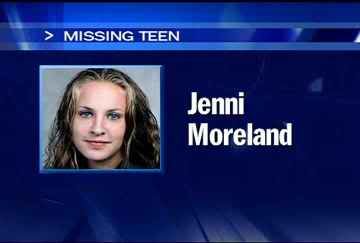 Jenni is seventeen years old and is missing from Ruskin, Florida. Jenni has been missing for over a week. The news report I heard on Monday stated that foul play is not expected, but suicide has been suggested. Hopefully, Jenni has not taken that final step and someone knows where she is. If you know anything about Jenni's whereabout, please contact the Hillsborough County Sheriff's Office (813) 247-8200) to help Jenni get home and get the help she needs.
Her family is offering a $25,000 reward for information leading to her safe return. She's described as 5 feet, 7 inches, slender with blond hair, blue eyes and glasses. Moreland is believed to frequent the Wimauma and Progress Village areas. If you see Morland, call the Hillsborough County Sheriff's Office at (813) 247-8200.
Perhaps other Tampa area bloggers would like to feature Jenni on their blogs. The more people who know she's missing mean that many more eyes who might know where she is or recognize her.